Our passion is technology, our goal is continuous innovative updating to provide our customers with the best possible solution and put ourselves on the line every day.
Are you a dynamic person and always looking for innovation? Become part of our team of developers, engineers and designers.
We're on our way to become the best. We need your help.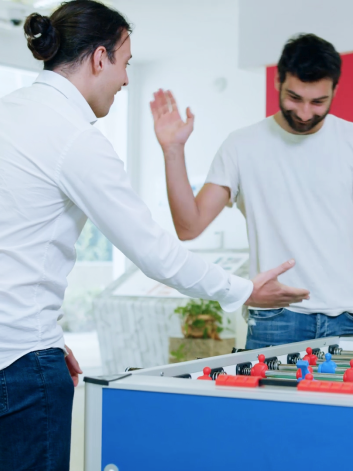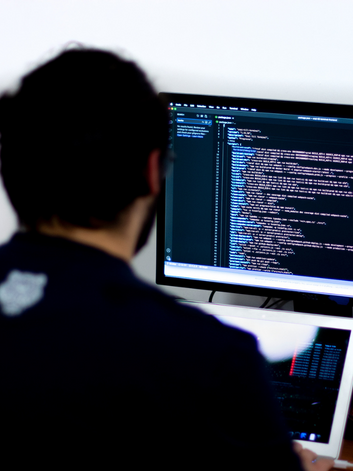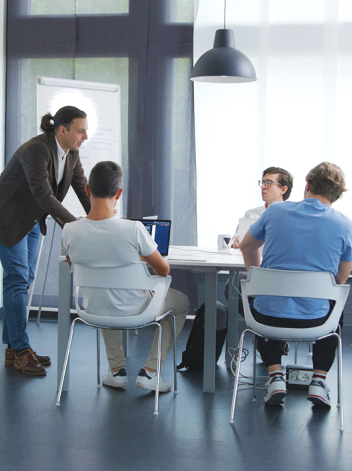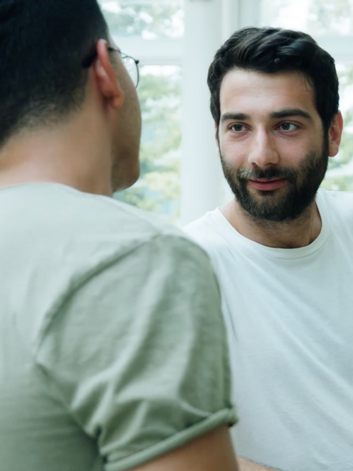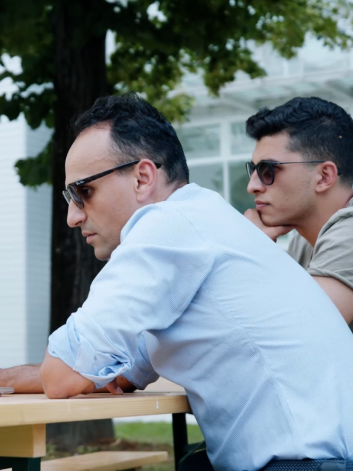 What it's like to work here

We have a large turnover on projects. No more repetitive tasks, you will work with a variety of languages and tools.

Professionalism, flexibility and concreteness are just some of the Soft Skills that
distinguish us.

To better manage our work we decided to adopt the Agile method with
the Scrum framework.

An office where you can feel at home and be yourself without worries.
Here everyone's opinion counts.

Augmented Reality, Virtual Reality, Blockchain, Machine Learning. These are not slogans but real projects to work on.
Opportunity to work remotely
Flexible working hours
Professional equipment
Health insurance and psychological support
Targeted training courses
Continuous technological updating
Hastega has designed a benefits package to meet each employee's professional and personal needs.
find out the details
This is the foundation of any successful initiative and the engine that moves the company every day. If you don't love what you do, look for something you love to do.
The world is moving with increasing speed and we can't just watch. You will always need to be informed and proactive about what is happening around you.
It means the desire to always give 100% and help the people around you to have the best possible attitude even in the most difficult situations.
Each milestone is just a step towards the next goal. We must always work to improve ourselves without ever thinking that we are fully realized.
You will be a representative of the company in all respects: seriousness, competence and education are fundamental requirements to present ourselves in the best possible way to customers, users and investors.
Life begins outside your comfort zone. Don't be afraid to try new experiences, we need people who are able to think outside the box.
To work closely with innovation, you must not be afraid to propose, speak, change and make mistakes. Courage is a key value in the process of self-improvement.
We don't make distinctions of gender, race, sexual orientation, eating habits: every difference between us contributes to increasing the value of the group.
Knowledge of languages (Italian and English)
Not only code, but also the knowledge of the spoken language is the basis of a correct and clear communication. You will always have to be able to understand and make yourself understood by others.
Let's get to know each other better.
Take part in upcoming events organized by Hastega, they are open to everyone.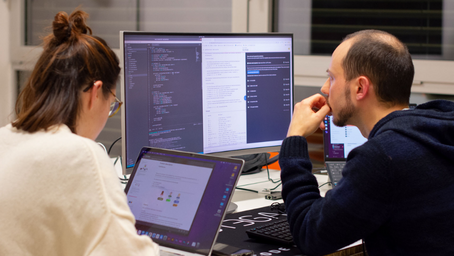 Our Hub Hastega participated with its developer teams in the competition organized by Google, ready to give the challengers a hard time.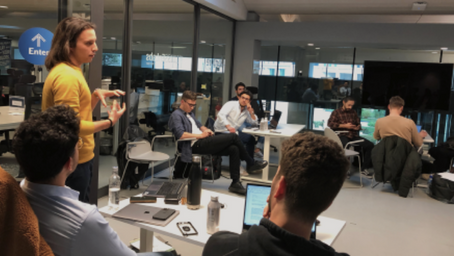 Pretotyping is an idea validation technique theorized and applied by Alberto Savoia, professor at Stanford University.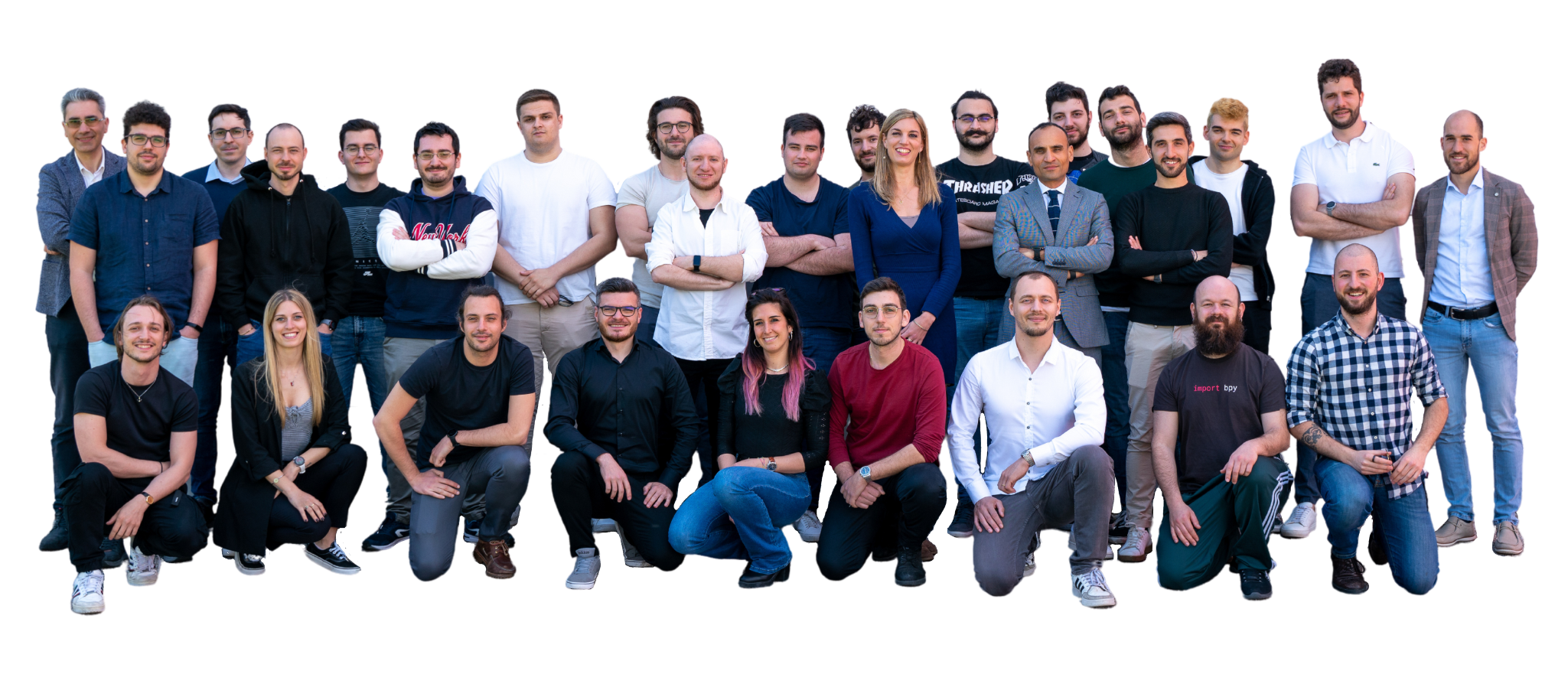 You're not a fish lost in the ocean.
You're the best fish in the aquarium.

Lucca was founded more than 2000 years ago. You can breathe history. Not enough? Florence, Pisa and Siena are within a few dozen kilometers.

We have not living cost of a bigger city. Whether you need an apartament for rent or a pizza, there is no problem because Lucca is for all budgets.

Forget about traffic jams, pollution or endless route to reach your place of work. You can get in every point of interest in less than 15 minutes.

Tuscany is a perfect match if you are a nature lover. Surrounded by lush hills, Lucca offers a calm and healthy environment to not give up the quality of life.

Both.
The versilian equipped beaches on one side and the pristine Apuan Alps on the other meet everyone's needs.

Lucca Comics and Games is known all over the world. Summer Festival brings in our city international artists like Rolling Stones or Elton John.
The selection of candidates
Our recruitment process takes place in 3 stages.